The Tamarind Ball
As a young girl, Ayino's father banished her from the family house.
Determined to make her way back she devises a clever scheme.
But when she enters the house again, she uncovers a dangerous secret.
A secret that could cost her everything she holds dear.
A stirring fairy tale short story of magic and fate.
$2.99
For All Time
Business consultant, Margery Davis, prides herself on planning everything.
However, she never planned on spending Christmas alone.
She blames poor choices and lost chances.
Regrets assail her and she tries her best to drown them in alcohol.
Until one magical moment stops her.
A moment she could never believe while sober. A moment she could never remember drunk.
A moment that will change this holiday in a way she could never imagine.
A fantasy short story for those who believe in the healing power of love.
$2.99
Lost
Call center operator, Krista Nichols, loves coming to the rescue of others. So when she meets a stranger in the woods, she is eager to help him.
Except the stranger isn't a person.
And she may not be able to help.
A reality that may free or haunt her for years to come.
A story about letting go.
$2.99
Silence
Nine-year-old Damion Herold can see and feel sounds.
That makes him different from everyone he knows. It also makes him want his parents to stop fighting.
He wants silence, more than anything, and makes a wish for Christmas.
A wish that comes true.
But not in the way he expected…
A holiday story of loss and renewal.

$2.99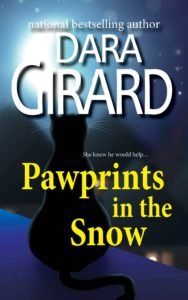 Pawprints in the Snow
Paul Gibbons didn't like cats.
But the skinny cat on his doorstep looked near death and its haunting green eyes pleaded for his help.
He wanted to turn away. He needed to protect his secret.
However, he couldn't look away and let the cat in.
A decision that could cost him his life or be his salvation.
A story about facing one's destiny.

$2.99
Pawprints in the Heart

Paul Gibbons didn't trust cats.
And he didn't like being followed.
Especially by an insistent grey cat that didn't seem to care. She demanded attention…and help.
But finding out why she needed him—only him—could prove dangerous and threatens to expose secrets he needs to keep hidden.
A fantasy story for fans of Pawprints in the Snow.
$2.99
Pawprints in the Clouds
Paul Gibbons didn't particularly like cats.
He especially didn't like cats bearing gifts.
So when a striped grey showed up on his doorstep with a grisly one, he wanted to throw it away.
Reeling from his own loss, he didn't want to accept anything from anyone or anything. The last thing he wanted to do was help.
Until the cat asked for a favor he couldn't ignore.
The third fantasy short story in the Pawprints series.
$2.99
Pawprints in the Grass
Paul Gibbons didn't really like cats.
But he had a weakness for kittens. A dangerous weakness.
So when an injured kitten needs his help, he doesn't hesitate to offer assistance.
However, one reckless move in his attempt at rescuing it could reveal his secret. A secret that could not only endanger the life of the kitten, but his own.
The fourth fantasy short story in the Pawprints series.
$2.99
The Gift Box
Mother-to-be Tamara Cole doesn't know what to think when her husband gives her an empty box on Christmas Eve.
Except he says it's not empty.
And he's not the only one who says so.
A story about choosing what to believe.
This story is also included in the collection "10 Holiday Stories"
$2.99
SMOKE SCREEN
A woman finds herself on a journey of discovery, which pulls her from the past into the present in a dark and sinister way, when the hated daughter of her ex-boyfriend shows up on her doorstep.
$2.99
Order at Amazon, BarnesandNoble, iBooks, Smashwords and other retailers
A Song to Remember
Aging, jaded singer Sharon Burnell could use some holiday magic.
After years of success she feels like a has-been.
Until one special night reminds her of what she's truly gained.
A story of magic and remembrance.
Includes bonus story "A Fortunate Mistake"
$2.99
Buy at Amazon, Barnes and Noble, Kobo, iBooks or other booksellers.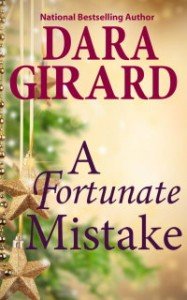 A Fortunate Mistake

An unexpected phone call.
A mysterious stranger.
A simple mistake.
Marina expected a miserable holiday, instead she gets an amazing gift.
A magical holiday story.
$2.99
Buy Kindle edition at Amazon.com
Buy NOOKbook edition at Barnes & Noble.com
You can also purchase other formats from iBooks, Smashwords and more.