Sooner or Later
From This Day Forward Book 2
Sweet and obedient Ava Kayode takes pride in following the rules.
So she senses disaster when her flower hating sister, Maya, dodges the wedding bouquet thrown at her.
But Ava never imagined her two sisters' actions would alter her carefully constructed life plan. Within weeks she loses her fiancé and starts lying to cover the truth from her meddling mother.
Soon one lie leads to another and eventually leads her into the arms of her best friend Dai.
The one man who could turn her organized world upside down in the most amazing and tantalizing ways.
Available in eBook and print format from $4.99
Buy now here
The Language of Flowers
From This Day Forward Book 1
Maya Kayode, the black sheep of the Kayode daughters, hates flowers.
So when her sister tosses her the wedding bouquet, Maya does her best to avoid catching it.
And ends up nearly killing Keeden Adesina.
The one man she hates more than flowers.
Available in eBook and print format from $4.99
Buy now here
Dream of Me
Candice Ayodele prides herself on accomplishing many things.
But putting a man to sleep isn't one of them.
When Jarell Ventura hires her to help him with his chronic insomnia, the reticent video editor (a secret gamer), hesitates.
Still recovering from a devastating loss, she knows helping Jarell will force her out of the safety of her fantasy world.
However, she takes a gamble and decides to work with the enigmatic businessman.
But she soon discovers real life means risking her heart…
Available in eBook and print format from $4.99
Buy now here.
By My Side (It Happened One Wedding, Book 8)
"I was with the bride last night."
With those seven words, wedding planner, Alicia Fox, watches her perfectly organized wedding crumble into chaos.
Her hopes for her fledgling business go up in flames.
She knows who to blame and sets her eyes on the best man—Trey DeVille.
But when Trey sets his dark, probing eyes on her, Alicia discovers getting the answers she wants may be the least of her worries.
Available in eBook and print format from $4.99
Buy now here.
Two romantic novels with a fairy tale twist.
The Glass Slipper Project
On the verge of losing everything, Isabella Duvall decides to sell her beloved home to keep her family together.
Fortunately, wealthy Alex Carlton comes to the rescue and agrees to buy the extravagant house.
But Isabella's sisters don't want to leave. So the eldest devises a plan: Charm the handsome bachelor and become his wife.
Isabella, however, hates the plan and as her sisters vie for his affections, she soon wonders if Alex is everything he seems.
Midnight Promise
Microbiologist, Dr. Naomi Mensah, always gets into trouble due to her absent-minded ways. She finds herself in trouble again at her cousin's wedding, when she loses an expensive necklace down a grate while walking to her car.
When a mysterious stranger offers to help her retrieve it, she feels relieved.
Until he asks her to make him a wild promise.
A promise that will get Naomi in more trouble than she could have ever imagined.
Available in print and electronic format from $7.99
The Writer Behind the Words (Revised and Updated)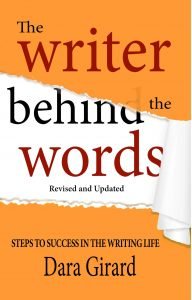 "A highly motivational resource." The Midwest Book Review
At some point in their career, all writers experience either the pain of rejection, discouragement, disappointment, and/or other hazards of the writing life. The key is to identify the obstacles ahead and know how to overcome them.
Learn the truth about failure.
Discover the ultimate dream killer.
Find out how to get rid of a wet blanket
Discover the one secret every full-time writer knows
And much more…
This revised and update edition includes information for indie authors, expands on the necessary traits of long-term professionals and addresses other changes in the industry.
Your destiny is at hand!
Available in print and electronic format from $5.99
Her Tender Touch
Satisfaction guaranteed…
Software engineer Jason Ward likes to win.
But when a business rival seizes control of his company and forces him out, Jason realizes the price of his ruthless reputation.
Determined to reclaim his position, he devises a new strategy: Reinvent his image and win the trust of new investors for a different business venture.
However, he needs the right person to help him polish his rough edges.
Fortunately, etiquette coach, Abby Baylor, agrees to takes up the challenge. But she may be more dangerous to Jason's future plans than the dark past he wants to forget.
Not only smart, strong and sexy, Abby may be the one person who could cost him not only his heart but so much more…
Available in print and eBook format from $4.99
Buy now here.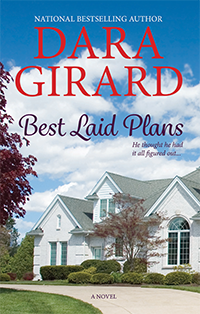 Best Laid Plans
When life gives you lemons…
World renowned chef, Damon Reemer, intended to die a bachelor.
He didn't intend to die within eighteen months of a visit with his doctor, but the diagnosis he receives gives him exactly that.
Eighteen months to live.
Eighteen months to give his life meaning.
Eighteen months to do what he'd always wanted.
…make lemonade
Shaken by the news, Damon makes a reckless marriage proposal to, Angela Watkins, the one woman he'd betrayed.
He seeks forgiveness.
He needs redemption.
But she and her baby boy give him so much more…
Available in print and eBook format from $4.99
Buy now here.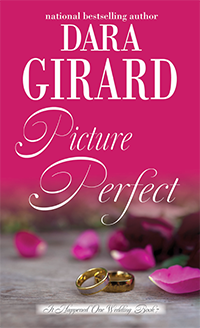 Picture Perfect (It Happened One Wedding 7)
When Julia Lester's father suffers a panic attack the day of an important client's event, she steps into his shoes as the wedding photographer.
But when the job takes her to the imposing Wendhaven castle, hidden in a Maryland forest, she fears she may ruin her father's reputation.
Especially when she gets lost and encounters the mysterious Mason Borden. A man who hides himself in shadow.
Can the light of a camera flash and a woman's caring heart bring him out of the darkness?
Available in print and eBook format from $4.99
Buy now here.
Piece of Cake
When seven year old Cirina "Rina" Powell comes to live with her relatives, the wealthy Parker family, she shakes up their carefully organized world.
Over several months the quiet child unwittingly suffers at their hands.
She becomes…
A child who withdraws into herself.
A child who learns to keep secrets.
A child who grows into a successful pastry chef who guards her heart.
But when she meets a handsome stranger with secrets even darker than her own, she must choose whether to love him or close her heart off forever…
Available in print and electronic format from $4.99
The Main Attraction (Return of the Black Stockings Society, 6)
Taking the spotlight…
Event planner, Corinne Baylor, used to believe in happily-ever-after.
But after a painful divorce, a son who wants to live with his father, and a stalled career, she thinks love and happiness only happens in fairytales.
An invitation to join the Black Stockings Society and a chance to work with Brett Lattimore, an enigmatic business owner, comes just in time.
However, Corinne must gain the courage to let her inner vixen roar.
Or lose the love of a lifetime…
Available in print and electronic format from $4.99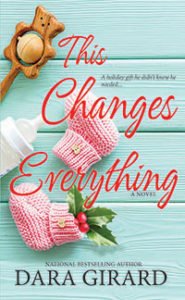 This Changes Everything
Karen Palmer hates the thought of firing an employee three weeks before Christmas, but accepts the challenge.
Until Joshua Akibu, an attractive, yet surly chemical engineer walks into their meeting holding an adorable infant.
Shocked and dismayed, Karen decides to defy her superior and give the single father a second chance, although it jeopardizes her job.
Joshua can't believe his good fortune when the savvy and beautiful Karen decides to let him keep his job. Unfortunately, he has a problem.
The baby isn't his.
However, one little lie will teach two cautious, wounded hearts a holiday lesson about love that changes them both forever…
Available in print and electronic format from $4.99
An Unforgettable Moment ( The Fortune Brothers, Bk #3)
A little white lie…
When unemployed free spirit, Desiree Foster, discovers she might be related to the beautiful and accomplished Ava Fortune, her self-esteem takes a hit.
Desperate not to fall into her half-sister's shadow, she tells a friend an elaborate story about her secret engagement to a handsome, powerful man named Maximillian "Max" Duchamp. A man who doesn't exist.
Except that he does.
And when the real Max finds out, he becomes determined to face his fake fiancée and put an end to her lies.
But instead of ending anything, he inadvertently starts a war of wits with an intriguing woman who could either be his worst enemy or the greatest love of his life…
Available in print, large print and electronic format from $4.99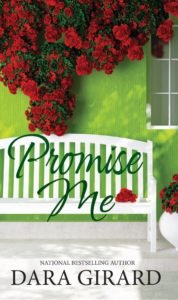 Promise Me
Her best mistake?
Widowed civil engineer, Cheryl Whelan, likes to speak her mind. Especially about her annoying tenant, toy designer, Bryant Hill.
However, when she says something that causes Bryant's fiancée to dump him, Cheryl scrambles to fix the damage. Her husband's illness left her drowning in debt and she needs the extra income.
So she makes Bryant a promise and offers to help him win his ex-fiancée back.
But neither can anticipate where one hasty promise will lead them…
Available in print and electronic format from $4.99