Novels
REMEMBER MY NAME (Suspense)
On a family trip abroad, ten year old Catherine Ojo goes missing.
Her three step-sisters know what happened, but vow never to tell.
Soon their shared silence uncovers dark family secrets and threatens to tear their family apart.
But little do they know that thousands of miles away a young girl embarks on a twenty year journey to reclaim the life stolen from her and make her sisters pay.
Available in print, large print, and eBook format from $6.99
Order at iBooks ,BarnesandNoble, Kobo , Amazon, IndieBound and other booksellers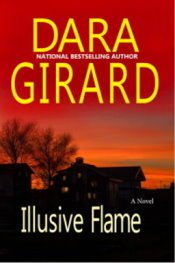 ILLUSIVE FLAME (Romantic Suspense-Paranormal)
Taking the heat…
Arson investigator, Robert Braxton, wants nothing to do with his attractive, sharp tongued new housekeeper, Victoria Spenser.
He finds the Jamaican immigrant's fiery temper and claims of psychic ability annoying and her bewitching brown eyes a distraction.
But when a dangerous arsonist targets Victoria because of her abilities, Robert must put his prejudices aside and find a way to keep her safe.
Not realizing that choice may cost him not only his heart but his life…
Available in print and electronic form from $4.99
Order at Amazon, BarnesandNoble, iBooks , Kobo Indie Bound and other booksellers.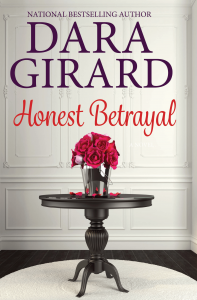 HONEST BETRAYAL (Romantic Suspense)
Would she betray her heart for the sake of convenience?
Would she betray her heart for the sake of convenience?
Professional matchmaker, Brenna Garrett, knows finding the right woman for Hunter Randolph, a demanding wealthy bachelor, won't be easy.
But the career driven woman takes up the challenge.
However, when Hunter makes it clear that he only wants her, offering her a life of luxury she could only dream about, Brenna agrees to a marriage that will benefit them both.
But when her first love reenters her life and dark secrets from her husband's past comes to the surface, Brenna finds herself fighting for his life and hers…
Available in print and electronic formats from $4.99
Amazon, B&N, Kobo, iBooks, Smashwords , Indie Bound and other booksellers.
Short Stories
Remembering Atticus (Mystery)
Seventeen year old cat sitter, Jeanette Hadley, needs her job.
She lives with her grandparents and the money she earns helps supplement their income.
But when someone starts killing cats in the neighborhood, and clients start canceling appointments, she worries that her business won't survive.
However, her worry turns to anger when the killing becomes personal.
Soon Jeanette must not only uncover an animal killer's rage, but face her own.
$2.99
Finding Francine (Mystery)
He'd never play football again.
Stuck in a hospital bed, Jackson Cook feels betrayed by the game he'd loved his entire life. But the game had let him down, like most of the people in his life.
Except for Jeanette Hadley, who comes to the hospital and asks for his help.
She needs to find a missing cat. A special cat named Francine.
However, finding Francine won't be easy and neither will what Jackson needs to face in order to find her.
$2.99
The Reason Why (Mystery/Suspense)
Carolyn Thomas only wanted a pack of gum.
She didn't want another date with the nice guy who had asked her out or to notice the child in the crowded convenience store.
A child with frightened eyes. A child who reminded her of herself.
But Carolyn wouldn't get what she wanted…
A short story about the unexpected consequences of one look.
$2.99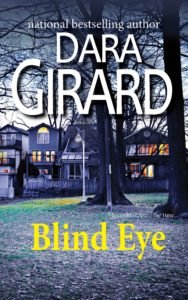 BLIND EYE (Mystery)
$2.99
High schooler Ayo Davis watches the clock.
He makes every second count—from the time he wakes up until he goes to bed he stays on schedule.
Until he discovers a dead body.
The fallout ruins his perfect timetable and forces him to look beyond the clock and face what he didn't want to see.
A short story about taking a stand.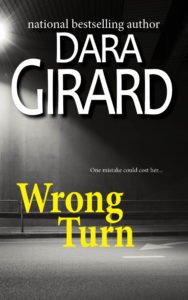 WRONG TURN (Suspense)
$2.99
Beth Wilcock lives in fear.
Someone keeps calling and leaving threatening messages.
The phone calls started after a simple car accident.
An accident that will escalate to something much worse.
IN OTHER WORDS (Mystery)
$1.99
An angry, overweight teen writes letters to her former best friend when her friend goes missing.
The police think she may know something about the disappearance.
She doesn't think so.
But soon her letters reveal she knows more than anyone ever suspected, especially herself.
THE NEIGHBOR (Suspense)
$2.99
After a long day, Anita Cross just wants to enjoy a hot latte in her favorite coffee shop.
But when she sees her new neighbor, a mysterious man whose name she can't remember, she senses that means trouble.
In minutes she discovers just how much when he approaches her table and demands she leaves with him for her safety. But can she trust him?
ROUTINES (Mystery)
$2.99
Lynn Thompson could set her watch by her dependable ex-husband.
So she knew something was wrong when he didn't pick up their daughter for a scheduled visit.
And no one else could find him…
Order at Amazon, BarnesandNoble, iBooks, Smashwords and other retailers
$.99
Robyn wants to guard the family name by hiding a secret and make her father proud.
But the secret has plans of its own…
Order at Amazon, BarnesandNoble, Smashwords and other retailers.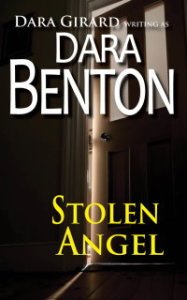 STOLEN ANGEL (Mystery)
$2.99
A burglar's last job puts her in a life and death situation, forcing her to deal with her past in ways she never imagined.
Order at Amazon, BarnesandNoble, iBooks, Smashwords and other retailers
$.99
Amber thinks she knows a good man, but when she starts an affair she learns that not everything in her life is what it seems …
A moving piece of flash fiction

Order at Amazon, BarnesandNoble, iBooks, Kobo and other retailers
DORCAS (Mystery)
$2.99
"I want you to promise to lie for me…"
The promise seemed harmless. Until forty years later, when two friends are forced to keep their vow no matter the price.
Order at Amazon, Smashwords and other retailers.