Dream of Me
Candice Ayodele prides herself on accomplishing many things.
But putting a man to sleep isn't one of them.
When Jarell Ventura hires her to help him with his chronic insomnia, the reticent video editor (a secret gamer), hesitates.
Still recovering from a devastating loss, she knows helping Jarell will force her out of the safety of her fantasy world.
However, she takes a gamble and decides to work with the enigmatic businessman.
But she soon discovers real life means risking her heart…
Available in eBook and print format from $4.99
Buy now here.
Her Tender Touch
Satisfaction guaranteed…
Software engineer Jason Ward likes to win.
But when a business rival seizes control of his company and forces him out, Jason realizes the price of his ruthless reputation.
Determined to reclaim his position, he devises a new strategy: Reinvent his image and win the trust of new investors for a different business venture.
However, he needs the right person to help him polish his rough edges.
Fortunately, etiquette coach, Abby Baylor, agrees to takes up the challenge. But she may be more dangerous to Jason's future plans than the dark past he wants to forget.
Not only smart, strong and sexy, Abby may be the one person who could cost him not only his heart but so much more…
Available in print and eBook format from $4.99
Buy now here.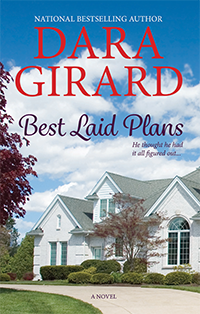 Best Laid Plans
When life gives you lemons…
World renowned chef, Damon Reemer, intended to die a bachelor.
He didn't intend to die within eighteen months of a visit with his doctor, but the diagnosis he receives gives him exactly that.
Eighteen months to live.
Eighteen months to give his life meaning.
Eighteen months to do what he'd always wanted.
…make lemonade
Shaken by the news, Damon makes a reckless marriage proposal to, Angela Watkins, the one woman he'd betrayed.
He seeks forgiveness.
He needs redemption.
But she and her baby boy give him so much more…
Available in print and eBook format from $4.99
Buy now here.
Piece of Cake
When seven year old Cirina "Rina" Powell comes to live with her relatives, the wealthy Parker family, she shakes up their carefully organized world.
Over several months the quiet child unwittingly suffers at their hands.
She becomes…
A child who withdraws into herself.
A child who learns to keep secrets.
A child who grows into a successful pastry chef who guards her heart.
But when she meets a handsome stranger with secrets even darker than her own, she must choose whether to love him or close her heart off forever…
Available in print and electronic format from $4.99
Sparks
Mixing business with pleasure
Business consultant, Dawn Ajani, needs to jumpstart both her stalled career and non-existent love life.
A chance to work with the sexy (and single) Jordan Taylor seems like the perfect solution.
However, both Jordan and his ailing company prove to be a bigger challenge than expected.
But one strategic move and a heart-pounding kiss late one night, ignites a passion neither can resist…
Available in print and electronic format from $4.99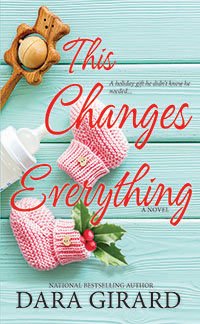 This Changes Everything
Karen Palmer hates the thought of firing an employee three weeks before Christmas, but accepts the challenge.
Until Joshua Akibu, an attractive, yet surly chemical engineer walks into their meeting holding an adorable infant.
Shocked and dismayed, Karen decides to defy her superior and give the single father a second chance, although it jeopardizes her job.
Joshua can't believe his good fortune when the savvy and beautiful Karen decides to let him keep his job. Unfortunately, he has a problem.
The baby isn't his.
However, one little lie will teach two cautious, wounded hearts a holiday lesson about love that changes them both forever…
Available in print and electronic format from $4.99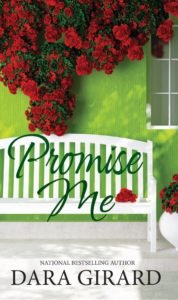 Promise Me
Her best mistake?
Widowed civil engineer, Cheryl Whelan, likes to speak her mind. Especially about her annoying tenant, toy designer, Bryant Hill.
However, when she says something that causes Bryant's fiancée to dump him, Cheryl scrambles to fix the damage. Her husband's illness left her drowning in debt and she needs the extra income.
So she makes Bryant a promise and offers to help him win his ex-fiancée back.
But neither can anticipate where one hasty promise will lead them…
Available in print and electronic format from $4.99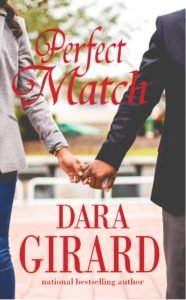 Perfect Match
Hannah needs money
Amal needs a lawyer
Soon they'll learn they really need each other
Hannah Olaniyi needs money fast to save her family home from foreclosure. So, for a large fee, the desperate attorney takes on a seemingly unwinnable case.
Notorious playboy, Amal Harper, can pay whatever Hannah asks. He needs someone willing to take on a powerful family with lots of connections.
However, the buttoned up lawyer and her laid back client quickly conflict when they have differing opinions on how to proceed.
But as tempers flare so does passion and soon Amal and Hannah discover that sometimes opposites not only attract they can be perfect for each other.
Available in print and electronic format from $4.99
The season for love…
Dr. Lora Rice desperately wants to fix her stagnant love life.
So when the new book, 30 Days to Romance, finally arrives on her doorstep, the Maryland researcher can't wait to put it into practice and catch the eye of Mr. Right.
But that doesn't include her colleague–and chief rival—the brilliant, but sexy Dr. Justin Silver. He stands in the way of a coveted fellowship and gets under her skin.
However, Justin notices her new clothes and sassy attitude.
And when a snowstorm strands them together during a business trip in Minnesota, Justin takes the opportunity to make sure Lora notices him too. Soon long, winter nights become heated with passion.
But once the snow melts can their new romance survive their business rivalry?
Get your copy from Amazon , Barnes and Noble , Kobo, Apple Books and other retailers.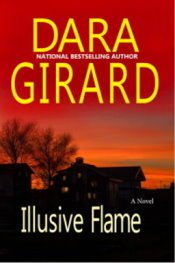 Illusive Flame

Taking the heat…
Robert Braxton wants nothing to do with his attractive new housekeeper, Victoria Spenser. He's wary of her strange psychic ability to sense fires as they happen and her bewitching eyes. As an arson investigator, he deals with facts.
But one deadly arson case forces them to work together and face their feelings. Soon they collide with a dangerous arsonist who will test their burgeoning love and threaten their lives.
Available in print and electronic form from $5.99
Order at Amazon, BarnesandNoble, iBooks , Kobo Indie Bound and other booksellers.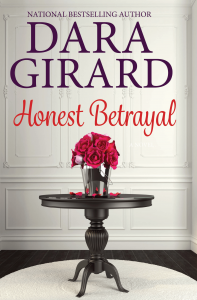 Honest Betrayal
Would she betray her heart for the sake of convenience?
After a disastrous love affair, career driven Brenna Garrett decides to marry the wealthy Hunter Randolph for security and a life of luxury. However, her marriage of convenience takes a dark turn when her first love re-enters her life and she discovers secrets in her husband's past that could destroy their future.
Available in print and electronic formats from $5.99
Amazon, B&N, Kobo, iBooks, Smashwords , Indie Bound and other booksellers.
Series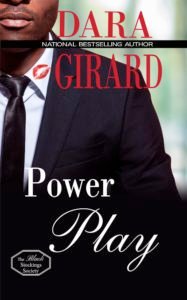 Return of the Black Stockings Society